Actions
Join Olympians around the world and raise your #WhiteCard on #April6
6 | 4 | 2022
The World Olympians Association is once again asking all Olympians to support Peace and Sport's White Cards for Peace campaign on the International Day of Sport for Development and Peace.
The OLY community from around the world has been coming together and raising their #WhiteCards to spread the message that sport can be a driving force for change, unity and peace.
Many groups have already taken part. The Polish Olympic Committee (shown above) raised the #WhiteCard at their latest board meeting. The WOA Executive Committee also joined the initiative along with millions of others worldwide.
World Olympians Association president Joël Bouzou OLY said: "It's been wonderful to see our OLY community come together around the world to demonstrate incredible solidarity and to spread this positive message. We are stronger as a collective and only together can we truly make a difference."
So please grab a white card or piece of paper, take a photo and post it today with the hashtags #Whitecard and #April6.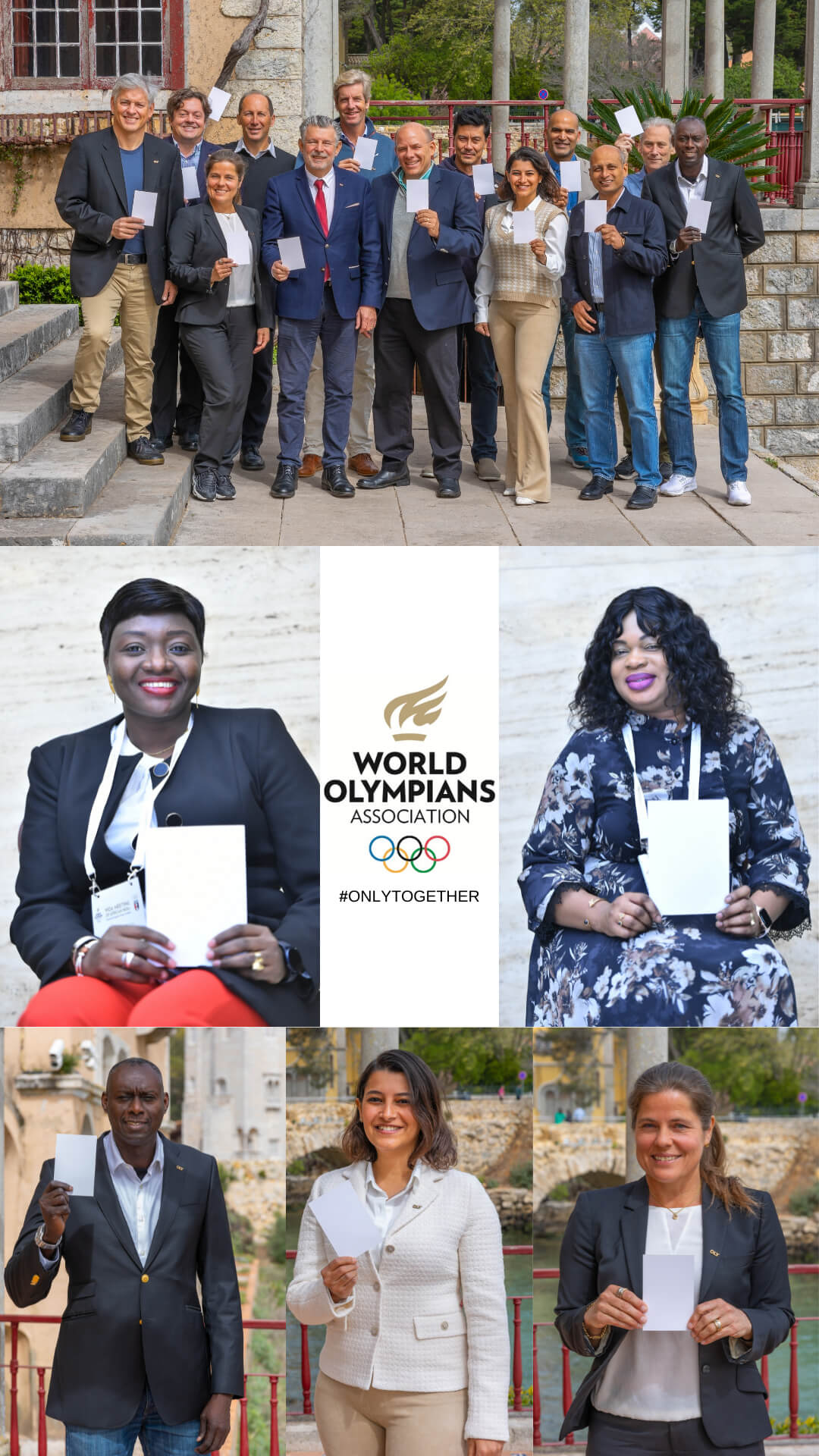 Pictured above: Salvador Salguero OLY, Patrick Singleton OLY, Pernilla Wiberg OLY, Igor Boraska OLY, WOA President Joel Bouzou OLY, James Tomkins OLY, Tony Ledgard OLY, Carl Probert OLY, Abeer Essawy OLY, Carlos Santiago OLY, Makaridja Sanganoko Epse Harding OLY, Fatou Dieng OLY, Malav Shroff OLY, WOA CEO Mike Miller, Amadou Dia Ba OLY
Main photo: Led by the NOC President Andrzej Krasnicki, the pictured above includes the following Olympians: Teresa Sukniewicz OLY, Adam Korol OLY, Ryszard Stadniuk OLY, Adam Krzesinski OLY, Jacek Bierkowski OLY, Grzegorz Kotowicz OLY, Mieczyslaw Nowicki OLY, Tadeusz Mytnik OLY, Luiza Zlotkowska OLY, Konrad Niedzwiedczki OLY, Tomasz Majewski OLY and Janusz Peciak OLY.