World Olympians Forum 2023
FAQ
PRESENTATIONS
Click here to download the presentations
WOF RECORDING
You can watch the recording of Day 1 here
TRAVEL
The World Olympians Forum official travel agency is Atalante. For any enquiries regarding your flights, visa or accommodation, please contact them directly:
Email: cihan@atalantetur.com or faruk@atalantetur.com
FLIGHTS
Flights are being booked through the official travel agency. No reimbursements will be provided if you choose to book your own flights. Please note that if you miss your flight or connections you are responsible for all costs associated with re-booking. The WOA team cannot help you with any flight issues. Please contact the travel agency directly.
AIRPORT TRANSFERS
On arrival at Istanbul airport, after luggage collection and customs, exit into the arrivals hall and look for the Cups & Clouds Coffee shop sign. In front of that you will see volunteers in orange jackets with the Spor Istanbul logo.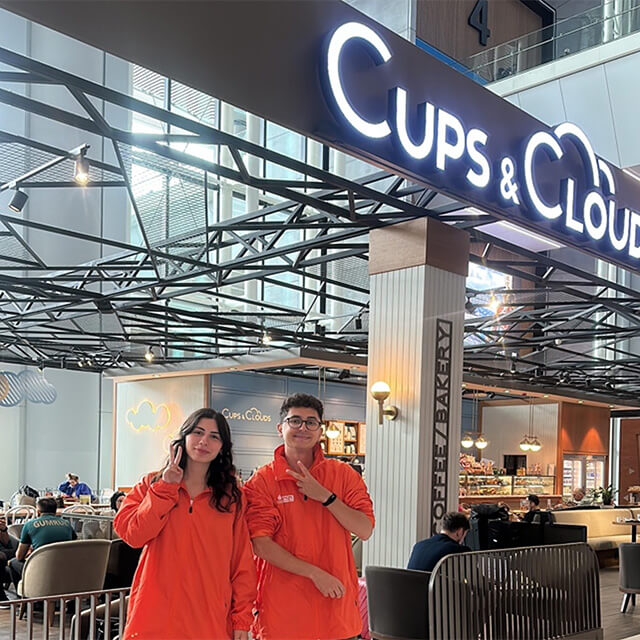 VISAS
For main NOA delegates, if you are eligible for an e-visa, the travel agency will complete this on your behalf. Please send them a scanned copy of your passport. You do not need to apply for your own e-visa.
If you are not eligible for an e-visa and need another type of visa, please apply for your own visa and inform the travel agency who can support you with the process. For main NOA delegates, you will be reimbursed the costs of the visa.
Travel Insurance is at your own cost.
HOTEL
The World Olympians Forum hotel is the Grand Tarabya. Check in is from 14:00.
Address: Haydar Aliyev Caddesi No:154 Tarabya, Sarıyer - İstanbul
Phone: +90 212 363 33 00
Please note you will be asked for a credit card on check-in to cover any incidental expenses. You will need to pay for room incidentals (i.e. telephone usage, mini bar, etc). Breakfast is included with your hotel room booking.
ACCREDITATION COLLECTION
Forum accreditation collection will take place in the lobby of the Grand Tarabya Hotel on September 15, 16:00 to 18:00. If you are unable to collect during this period, you can also collect your accreditation on September 16 at the Forum venue.
WELCOME DINNER
There is a welcome dinner on Friday, 15 September. Please come dressed for the theme: Olympic Games. You may wish to wear your Olympic Games outfit.
FORUM VENUE
The Forum will be held at the Volkswagen Arena.
FORUM DRESS CODE
The dress code for the Forum is smart casual. During the month of September, the weather in Istanbul is around 15° – 25°C. It is air-conditioned in the forum venue so you may wish to bring along a light jacket or sweater. There will also be optional sports activities so bring along sports attire and running shoes.